I'm at a loss for words that I'm sharing another What's Up Wednesday post. Grant it, the way the dates fall with February being a shorter month I shouldn't really be surprised. This past month is a blur.
Nonetheless, I enjoy sharing these posts on the last Wednesday of the month to give you a review of what my life has been like. I'm linking up with Sheaffer and Shay today who originated the idea. Side note - Sheaffer has the most hysterical recaps of The Bachelor after every episode. I do not even watch the show, but I laugh so much (out loud) at her recaps of the contestants. If you watch The Bachelor you need to read her reviews of each episode.
What I'm eating:
Whole 30 everything! Yes, I am still going at it, eating Whole 30 aside from the adult libations. I don't need to be strict for any health reasons at this point of course, but generally just am sticking to it while I do not have any cravings.
This past month I have prepared quite a few Paleo or Whole 30 recipes that I've shared and have more that will be posted in the upcoming weeks on Mondays.
These are the recent ones I've shared. You can click on the pictures to be taken to their recipe posts.
The below pics are the upcoming meals I'm preparing to share soon! Make sure you're subscribed so you don't miss out on the new recipes. You can view all of my former recipe posts here.
What I'm reminiscing about:
Just like last month, I'd have to say my trip to England, Ireland, and Scotland with my friend Karen. We had the best time touring around each country, laughing our tails off, and indulging in food and drinks. Then there was the Irish butter...oh my goodness was it good! #kerrygoldforthewin I am missing her pretty face so much. I desperately want to go back to each of these countries to visit again and see more stuff. Did I mention that the food and butter in Ireland were the bomb? Seriously.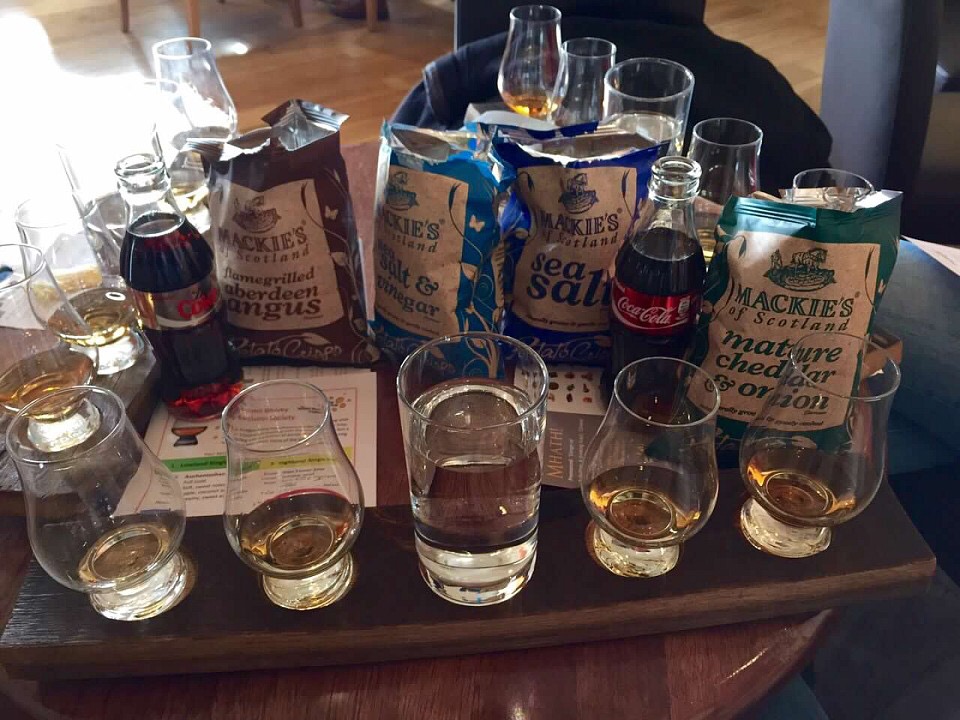 What I'm loving:
My shorter hair! This topic is on repeat so that's all I'll say about it. Who knows how long I'll keep it short, but for now it is liberating to spend less time on it and the change feels great.
What I've been up to:
Work. Visiting with friends. Work. Church. Work. Gym. Work. Traveling. Visiting with family. And work. It was a super busy month at work as well as life outside of it. I am ever so grateful for every moment and every thing that I accomplished though. Now...if only I could sleep. You can see glimpses into all of it on my Friday Favorites posts.
What I'm dreading:
Nada. Dread does not apply to me. =)
What I'm working on:
Always myself in any way possible as well as keeping up with blogging. I need to find time to dedicate to studying more about blogging and to meeting up with local bloggers who are much further along than me, especially if I feel lead to keep up with this! Oh - and I'm working on figuring out future vacations because that is ALWAYS important.
What I'm excited about:
My upcoming trip in March to see my brother, sister in law, sister, and four perfect little nieces. My heart can hardly handle the wait to get to kiss on my sweet angels!
What I'm watching/reading:
I don't know that I've even turned on my television this month considering I've only been home long enough to shower, cook, do laundry, and attempt to sleep. So, no fun updates there!
I am reading the One Year Bible and absolutely loving every minute of it. I like that it breaks down the days into about 15 minutes or so of reading and I keep wanting to read more!
I am also reading Grace Filled Marriage: The Missing Piece. The Place to Start. I read this while I run on the treadmill (or other cardio machines), and thus far I am impressed and inspired by what the book is sharing all focused on giving and receiving grace. I think we have a natural tendency to forget how to give grace and sometimes even how to receive it without guilt & condemnation. It's good!
What I'm listening to:
I haven't mixed things up much with my music repertoire nor the podcasts that I listen to every day from previous posts so nothing new to share there! They are: Joyce Meyer, Breakaway Ministries, Marriage Today, Hope City, Bayou City Fellowship, Love and Respect, and Skip Heitzig. All of the links can be found in this post here.
What I'm wearing:
When you read this I will have just returned from a beach vacation yesterday so generally I'd say lots of bikinis, sun dresses, and evening dresses. ;) Perhaps I'll share those finds later on. For now, here's a recap of some of my usual go-to's outside of work that you can shop if you so feel like it!
What I'm doing this weekend:
This weekend I am supposed to go to a gala/ball in Galveston, visit with a friend who will be in town on Saturday, visit with my friend Cyndi as much as possible, go to my church(es), and have lunch with another friend on Sunday. =))) All in all it should be a fun weekend!
What I'm looking forward to next month:
Seeing my family of course! I'll be jetting off to Miami next week to smooch on my four nieces. I'm beyond excited! I'll also get to see a friend who'll be back in town, my god children should be here on spring break, and I have another mini weekend trip to Lake Charles with my cousins. God willing, March will be great!
What else is new:
I think I've summed up enough. ;)
What was some highlights or new things from February for you? Feel free to comment below! I hope you all have a great Wednesday...the countdown to Friday is almost over.
XOXO